Lendvai String Trio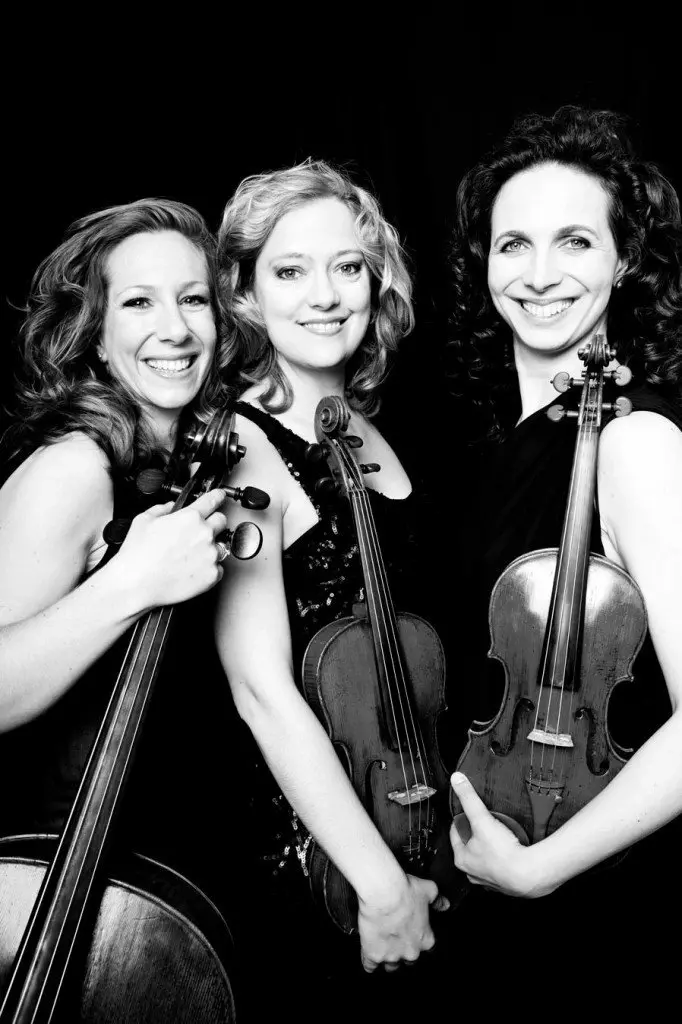 Since their Wigmore Hall debut in 2006, the Lendvai String Trio has had a busy schedule of concerts at major venues throughout Europe, including several re-invitations to Wigmore Hall, recitals at King's Place, the Barbican and Purcell Room in London, the Concertgebouw in Amsterdam and Musikaliska in Stockholm.
In 2011 the trio was awarded the prestigious Kersjes Prize in Holland, as well as being selected for the Concertgebouw's Young Artist Series in Amsterdam; other previous successes include winning awards from the Kirckman Concert Society, the Worshipful Company of Musicians, Musician's Benevolent Fund, the Park Lane Group, and the Concert Promoters Network in the UK. In 2005 they were selected for the Holland Music Sessions 'New Masters on Tour', resulting in a series of concerts across Romania, Bulgaria, Latvia, Lithuania, Poland and the Netherlands. The trio regularly perform at festivals in the UK, Germany, Italy, France, Switzerland, Austria and Sweden and their concerts have been broadcast by Dutch Radio 4, Swedish Radio P2 and BBC Radio 3. Their debut CD 'Destination Paris' (2011, Stone Records) received international acclaim as well as their recent recording of the complete Beethoven String Trios (Stone Records) which was BBC Music Magazine's Chamber Choice in June 2013.
The trio enjoys regular collaborations with other artists and recent highlights have included concerts with oboists Alexei Ogrintchouk and Nicholas Daniel, and pianists Paolo Giacometti, Charles Owen, Alasdair Beatson and Martin Sturfält. As well as regularly commissioning new works, the Lendvai String Trio are also keen to uncover and revive 'forgotten' and lesser known works for the genre.
Nadia Wijzenbeek plays a Joseph filius Andrea Guarneri violin.
Ylvali Zilliacus plays on a viola by Lorrenzo Storioni from 1767 kindly lent to her by the Swedish instrument foundation.
British cellist Marie Macleod plays on a cello by Matteo Goffriller from 1706.