Jamal Aliyev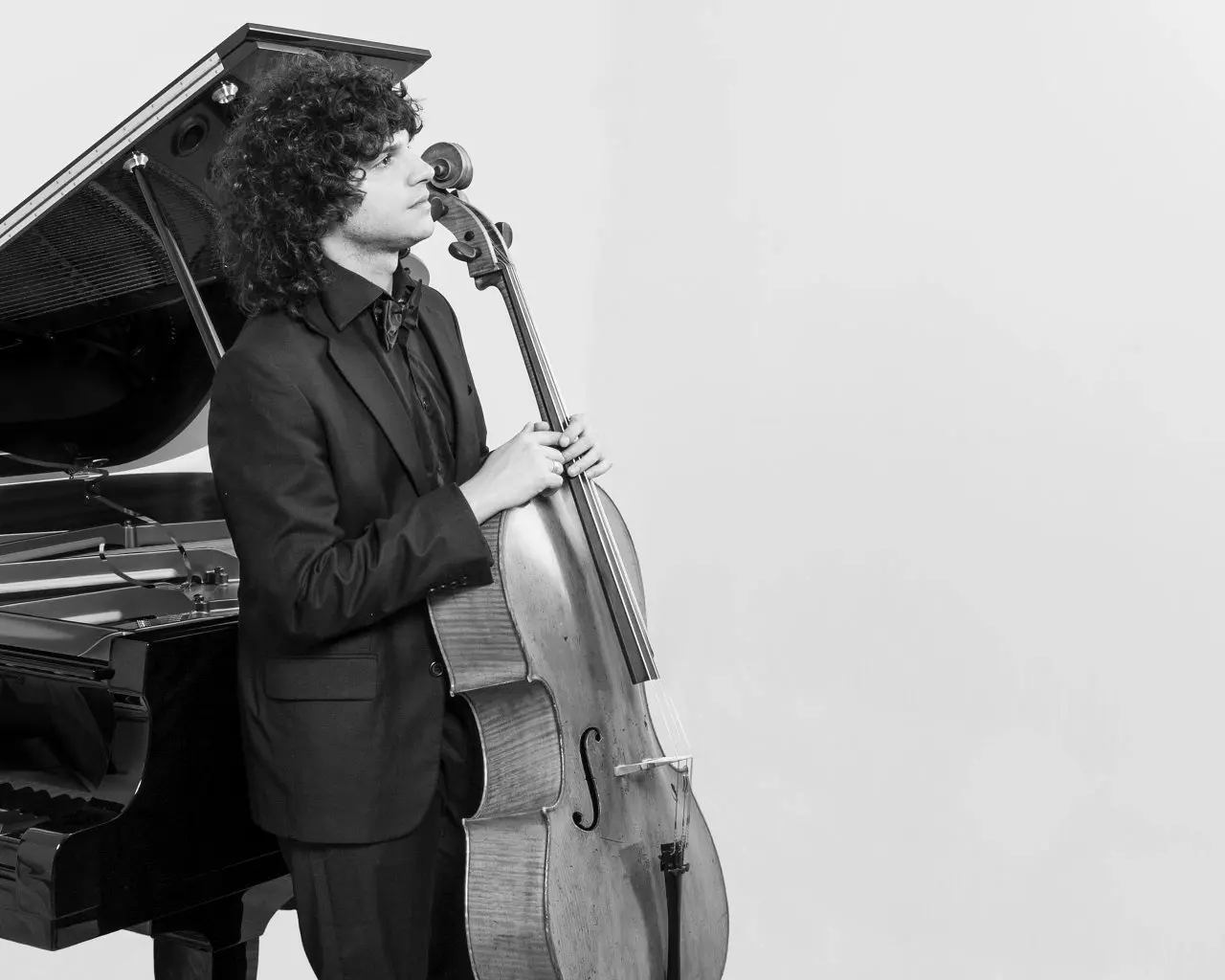 Jamal Aliyev is rapidly becoming one of the most sought after cellists of his generation. He has performed frequently on Radio 3; in 2012 when he was invited to perform on Sean Rafferty's programme In Tune following his solo debut BBC Radio 3 live broadcast with BBC Concert Orchestra at the Menuhin Hall in London. Aliyev has subsequently returned to perform on In Tune several times, as well as for a performance for the television station London Live.
Jamal Aliyev has performed in many prestigious festivals including the Menuhin Festival in Switzerland, where he performed solo with the Yehudi Menuhin School Orchestra. He is the First Prize winner of several international competitions, including the Trakya International Competition (2002), V. Antonio Janigro International Competition (2004), Muriel Taylor Cello Competition (2014), Croydon Concerto Competition (2015), Bromsgrove International Competition (2015) and Eastbourne Concerto Competition (2016). Aliyev has also twice won both the Royal College of Music Concerto Competition (2014 and 2015) and the Royal College of Music Violoncello Competition (2014 and 2015), the college where he also studies.
Jamal Aliyev enjoys performing as a solo artist, and a chamber musician in Europe and Asia. His recent performances include prestigious venues such as the Wigmore Hall (London), Royal Festival Hall (London), Windsor Castle (UK), The Menuhin Hall (London), Forbidden City Concert Hall (Beijing), Reims Cathedral (France), the Arts Parliament House (Singapore), the Presidential Concert Hall (Turkey), Istrian Assembly Hall (Croatia), The Saanen Church (Gstaad) and the Rachmaninov Concert Hall (Moscow) among others.
As well as his appearance with BBC Concert Orchestra, Aliyev has collaborated as soloist on several occasions with orchestras including the Presidential Symphony and Bilkent Symphony Orchestra of Turkey, Guildford Symphony, Epsom Symphony, Croydon Symphony, RCM Classical, RCM Philharmonic, Yehudi Menuhin School Orchestra, Kennemer Jeugd Orkest, Orpheus Sinfonia, LGSO, Whitehall Orchestra, Eskisehir Symphony and Kingston Chamber Orchestra.
Jamal Aliyev is generously sponsored by: Neville Wathen Scholar supported by an Amaryllis Fleming Award, Hattori Foundation, Martin Trust, Talent Unlimited and the Bowerman family, and is a recipient of four full scholarship awards from Royal College of Music, Central Music School of Moscow, Royal Academy of Music and The Yehudi Menuhin School.
Jamal Aliyev plays on a Giovanni Battista Gabrielli 1752, on loan from a patron of the Beares International Violin Society.