Tamsin Waley-Cohen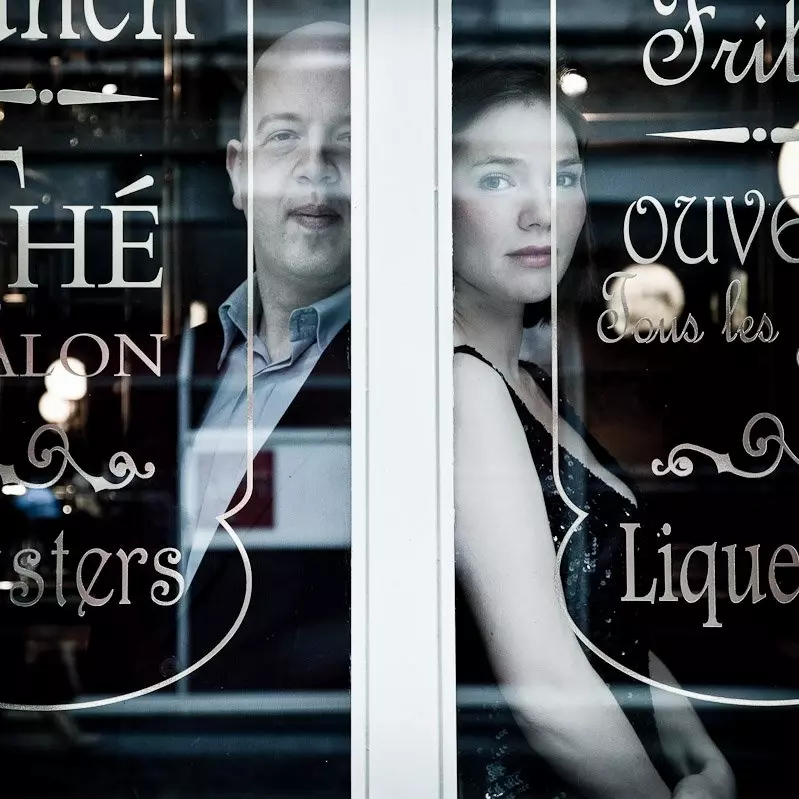 "Tamsin Waley-Cohen held us rapt with daring and undaunted performances"
Hilary Finch, The Times
Tamsin Waley-Cohen is currently associate artist with Orchestra of the Swan and performs as a soloist with others including the Royal Philharmonic Orchestra, Orchestra of St John's, London Concert Orchestra and London Chamber Orchestra, and the Brighton Philharmonic, under conductors including Andrew Litton, Jose Serebrier, Shlomo Mintz and Nicolae Moldoveanu. She has played at the Cadogan, Queen Elizabeth and Barbican halls in London, Symphony Hall Birmingham, Bridgewater Hall Manchester, the Liszt Academy Hall, Budapest and in venues across the UK and the Continent. This season will see performances at the Wigmore Hall and Cadogan Hall in London, as well as concerto and chamber music concerts in Italy, France and Sweden,
In demand as a recitalist, Tamsin's partners include Huw Watkins, Tom Poster and Time Horton. She has worked with artists such as Andreas Haefliger, Heinz Holliger and Anssi Kartonnen and premiered works by composers including Torsten Rasch and Richard Causton; at a recent Presteigne festival she gave the premiere of a new "Concertino" written for her by Huw Watkins. Tamsin values her experience as a chamber musician and has formed the Honeymead Ensemble, resident at the Tricycle Theatre in London as well as the Honeymead Festival on Exmoor. In its first four years it has included Adrian Brendel, Guy Ben-Ziony, Leon McCauley, Thomas Carroll, and Sarah-Jane Bradley. Tamsin has performed in many festivals - Cheltenham, Academia San Felice, Florence Chamber Music, The Red Violin, The Two Moors, Stift and Presteigne, three years ago making her American debut with the Mendelssohn Concerto in the Bowdoin Festival.
Tamsin Waley-Cohen was born in London in 1986. She became a Foundation Scholar, studying with Itzhak Rashkovsky, at the Royal College of Music where she won all available awards, including - twice - the concerto competition, and was their String Player of the Year in 2005. Numerous competition successes include winning the 2005 Royal Overseas League String Prize and the 2007 J&A Beare Bach competition.
Tamsin has been a regular participant at the International Musicians' Seminar at Prussia Cove since she was 16. She has also participated in master classes given by Ida Haendel, Igor Ozim, and Ruggiero Ricci, the latter describing her as "the most exceptionally gifted young violinist I have ever encountered."
She is the Artistic Director of London's Tricycle Theatre's Chamber Music Series, and of Music at the Bargello Chamber Music Festival in Florence, Italy. Since 2007 she has played the 1721 ex-Fenyves Stradivarius violin.
---
"There is no doubt that Tamsin Waley-Cohen is supremely talented. Her technical mastery is allied to superb musicianship and a luminous sound"
Anna Michel, Musical Pointers.co.uk
"Tamsin Waley-Cohen, the violin soloist for "The Four Seasons", who seems to be a fixture in Florence (to our great delight), overwhelmed us with a pressing and strongly felt interpretation of Vivaldi's music: the countless colours and phrasings required of the soloist, now elegiac, then virtuoso, now tempestuous, then popular, seem to be part of the genetic make-up of the young English artist and of her superb instrument ... the utter tenderness of the Winter's middle movement was one of the most moving moments of these Seasons"
Associazione Musicale Mario Tiberini
"Another fantastic concert from Charities Philharmonia. The evening began with Bartok's Rhapsody No.1 for Violin and Orchestra. Tamsin Waley-Cohen poured sweetness into Bartok's customary ragged, biting sound-world, also coaxing humour from the piece with a broad palate of muted and luminous tones. Prokofiev's 1st Violin Concerto was on another level, both as a piece and as a performance. Prokofiev seems to be wryly testing the violinist in the opening few bars: just how softly, how breathlessly can you play this? Waley-Cohen answered in a whisper ... but for all the bravura and show-stopping electricity, Waley-Cohen manages to root her sound within the orchestra, never dominating it or overpowering it."
Robert Matthew-Walker, Musical Opinion
"The sheer professionalism, dedication and joy in playing of Tamsin Waley-Cohen (violin) and Gregorio Nardi, (piano) was exemplary. . . Frederick Delius's "Sonata in B Major" begins like a new dawn-fresh-with a flowing melodic line and full rich piano accompaniment. . . Tamsin's beautiful tone, perfect vibrato and intense feeling would have won the admiration of Delius himself a talented violinist."
Jill Bacon, Gloucestershire Echo
"With playing that emphasized inherent musicality over the display of virtuoso technique for its own sake Waley-Cohen proved a persuasive and enchanting soloist. . . .In respect of the tone Waley-Cohen produced, this was possessed of an unforced singing quality that was notable in the higher register, which contrasted well with the rich chest voice of her instrument's lower ranges."
Evan Dickerson, Seen and Heard International