Ksenija Sidorova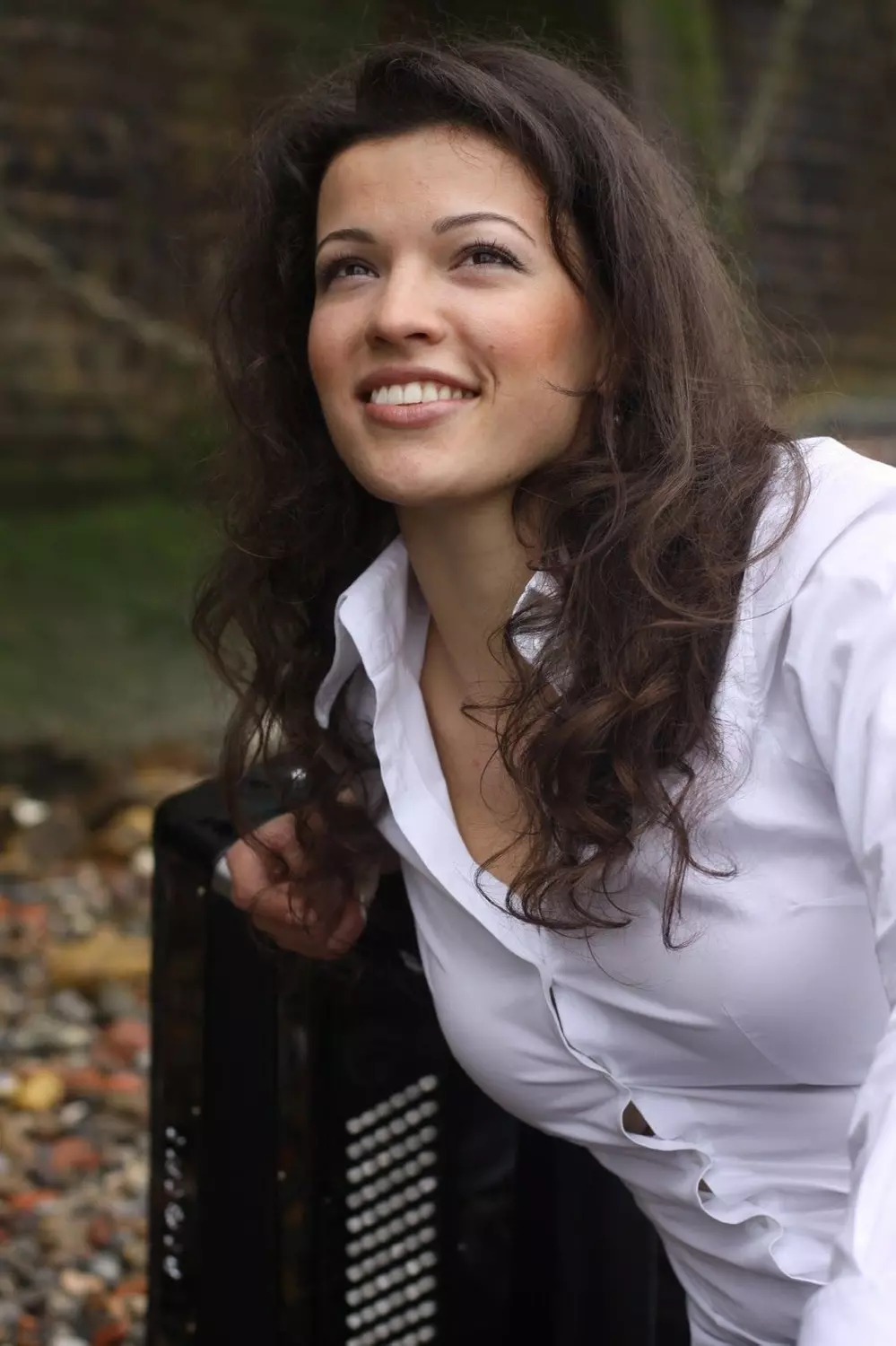 Born in Latvia in 1988 Ksenija Sidorova was encouraged to take up the accordion by her grandmother, who has roots in the folk tradition of accordion playing. Ksenija started to play the instrument aged eight in her home town of Riga, under the guidance of Marija Gasele. Wanting more exposure to both classical and contemporary repertoire and also more concert opportunities, her studies took her to London where she was a prize-winning undergraduate at the Royal Academy of Music, and studied with Professor Owen Murray from 2005. Outside the RAM her awards included a Philharmonia Orchestra Martin Musical Scholarship Fund Award and Philharmonia Orchestra Friends Award.
In February 2009 Ksenija was a joint winner of Friends of the Royal Academy of Music Wigmore Award, which led to her Wigmore Hall debut on May 18, 2009. The same year she was also made a Recommended Artist under Making Music's Philip & Dorothy Green Award scheme, and was selected to appear in Park Lane Group Young Artists New Year Series, 2009, being described by The Times as "one of the real finds of the series". She is also a recipient of the Worshipful Company of Musicians Silver Medal, Maisie Lewis Award, and was the first accordionist to win the prestigious Worshipful Company of Musicians Prince's Prize.
Ksenija is also a winner of numerous competitions, both national and international, including a national talent competition in Latvia, the International Accordion Competition in Novosibirsk (Russia), and competitions in St. Petersburg (Russia), Città di Montese (Italy) and Siauliai (Lithuania). She has also worked with a variety of composers, including Stefano Gervasoni, Nirmali Fenn, Samantha Fernando, Carlos Duque, Elspeth Brooke and Patrick Nunn.
Ksenija has collaborated with the Brooks String Quartet, reaching the final of the 2008 Royal Academy of Music Club Prize and the Royal Over-Seas League in March 2009, where they were awarded the Elias Fawcett Award for outstanding ensemble.
Engagements have included performances with the Latvian National Symphony Orchestra, a recital in Colston Hall (Bristol), performances at the Spitalfields Festival and DMCE symposium (Dramaturgie Musicale Contemporaine en Europe, Paris) and performances of Prokofiev's Cantata for the 20th Anniversary of the October Revolution Op.74 with the Orchestra of the Mariinsky Theatre and CBSO under Valery Gergiev. In June 2009 Ksenija was invited by Dame Felicity Lott to appear in her programme 'Un Mardi Idéal' on Radio France Musique.
More highlights include a collaboration with the Belcea Quartet, recording with the Sacconi Quartet, a tour of Switzerland with Milos Karadaglic (guitar), solo recitals at the Purcell Room and the Lucerne Festival, and concerts in the UK at the North Norfolk Festival and the Two Moors Festival.
Ksenija is supported by Mr and Mrs David Bowerman and the Musicians Benevolent Fund.