Gould Piano Trio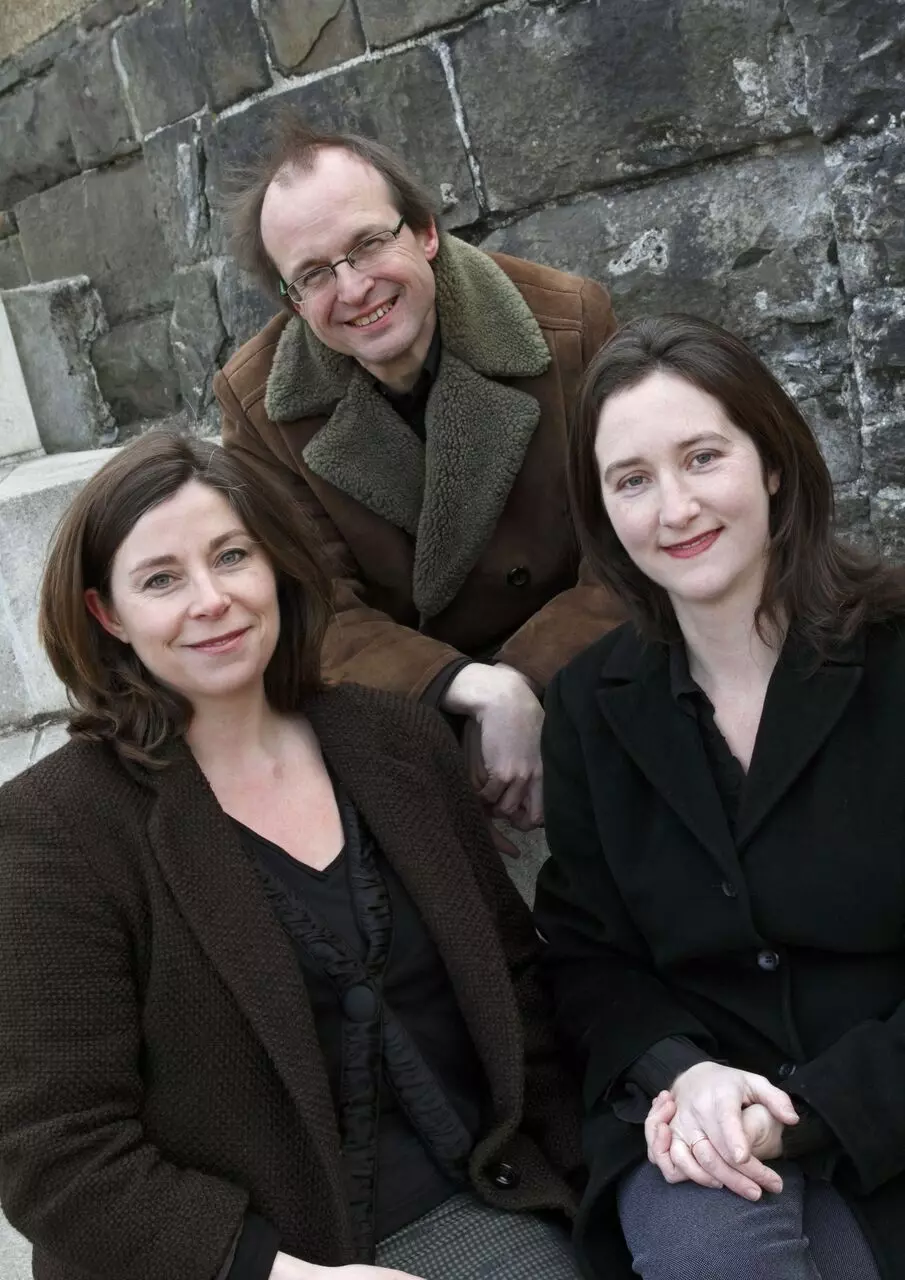 From their early success at the Charles Hennen and the inaugural Melbourne Competitions through being selected as British 'Rising Stars' in 1998, the Gould Piano Trio has emerged as one of the finest chamber ensembles, boasting an impressive discography, with festival appearances at Edinburgh, Cheltenham, City of London, Bath, Aldeburgh, Spoleto and the BBC Proms.
In their regular and extensive tours to the U.S.A. they have covered the major venues in New York including the Lincoln Centre, Frick Collection and Weill Hall. In Europe, highlights have included the Queens Hall - Edinburgh, Concertgebouw - Amsterdam and the Palais des Beaux Arts - Brussels, as well as recitals in Paris, Cologne, Athens and Vienna, as well as performing regularly at London's Wigmore Hall.
But whether at home or in the Far East and New Zealand, the trio have constantly striven to engage new audiences through outreach programmes, often working with school children - as filmed by the BBC during the 2006 Leeds International Piano Competition. A recent tour of North America's West Coast saw them giving a presentation of James MacMillan's trio, Fourteen Little Pictures, to students in the University of Southern Oregon; a piece they have championed since performing it at the BBC Symphony's MacMillan Festival at the Barbican. For three years they were Artists-in Residence at the Royal Northern College of Music and still maintain a close connection. This has given them the opportunity to build relationships with young ensembles, introducing them to a wider repertoire, probing deeper into the meaning of the scores and giving regular performances in the city's busy concert schedule.
Indeed, while playing most of the established master-works of the trio repertoire - their discography includes the complete trios of both Mendelssohn and Brahms - they have an artistic ambition to extend boundaries, challenging audiences (and themselves!) with contemporary works and commissioning such trios as Chapman's Pool by Judith Bingham. The 2007-8 season saw a new commission to celebrate the tenth annual Corbridge Chamber Music Festival in Northumberland (which the trio established with clarinettist Robert Plane): Radical Light for clarinet and piano trio by Benjamin Wallfisch. The connection with Robert Plane has borne fruit in the trio's Naxos project of recent years to record the late English Romantics, combining the Piano Trios of Stanford and Bax with their clarinet chamber music, short-listed for a Gramophone award. Naxos recently released their CD of the Piano Trios of John Ireland.
The Trio's special affinity with the romantic composers is enhanced by the discovery of their lesser-known contemporaries such as Niels Gade (BBC Radio 3 from Glasgow) and Robert Fuchs ('Editor's Choice' in Gramophone - Quartz label), viewing the more popular repertoire of composers such as Schumann and Dvorak in a new perspective.
2008-9 has seen two appearances at London's Wigmore Hall celebrating the bi-centenary of Mendelssohn's birth with his two trios and special concerts to mark the centenary of Messiaen, performing his visionary Quatuor pour la Fin du Temps, their latest recording with Robert Plane on Chandos. Winter 2009 saw the release by Quartz of a box set of their complete Brahms trio music and a disc on the Wigmore Halls's own label, Wigmore Live, featuring MacMillan and Schubert, recorded at their recital last July.