Mark Kinkaid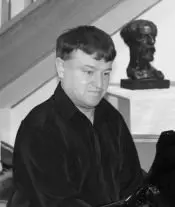 As a freelance accompanist, Mark Kinkaid has worked for the Royal College of Music, Royal Academy of Music, Guildhall School of Music and Drama, BBC Symphony Orchestra and Pegasus Opera. He has accompanied the Basingstoke Choral Society since 1976 and was appointed Assistant Musical Director in 1997. In 2010-2012, he was the accompanist for the Lisa Friend London Flute Summer Masterclass. In 2012-2013, he was an official accompanist on the Cambridge International String Academy Course.
He has also been a repetiteur for Opera South (Manon) as well as completing a season with Opera Integra. Mark was the official accompanist on the Torroella de Montgri Summer Course in Spain (1992-1993), accompanist in Janacek Cunning Little Vixen (2007) and musical director in four performances of Humperdinck Hansel and Gretel (2008) for 'Music at Woodhouse', Surrey.
Mark regularly collaborates with solo flautist Lisa Friend. Together, they have broadcast a live duo recital on Classic FM, performed at the 'White Rose Ball' Holocaust Fundraiser alongside artist Liza Minnelli and recorded a CD of romantic works on the Signum Records. Mark has also performed various works with orchestra and played at the Purcell Room with flautist James Dutton as part of the Park Lane Group Recitals.
He teaches at Abercorn School, London, Queen Mary's College, Basingstoke, and is pianist in residence at London's prestigious Centre for Young Musicians.