Joseph Middleton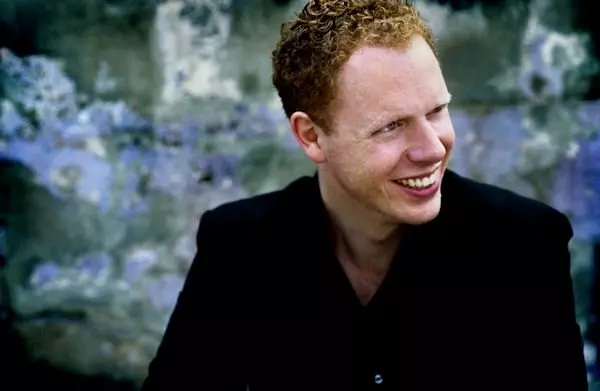 Recently described by The Times as 'the cream of the new generation' and in The Telegraph as representing "the créme de la crème of young British-based musical talent", pianist Joseph Middleton performs and records with the greatest international singers in major music centres across Europe and North America.
Recent and forthcoming recital partners include Sir Thomas Allen, Dame Felicity Lott, Ann Murray, Sarah Connolly, Wolfgang Holzmair, Christopher Maltman, Lisa Milne, Mark Padmore, Joan Rodgers, Amanda Roocroft, Katarina Karnéus, Matthew Rose, Andrew Kennedy, Jonathan Lemalu, Sophie Daneman, Anna Grevelius, Carolyn Sampson, Toby Spence, Ailish Tynan, Geraldine McGreevy, Jennifer Johnston, Ruby Hughes, Christiane Karg, Benedict Nelson and Roderick Williams. In 2012 he formed the Myrthen Ensemble to further explore the song repertoire with regular duo partners Sophie Bevan, Clara Mouriz, Allan Clayton and Marcus Farnsworth. Work with instrumentalists includes concerts with Natalie Clein, Emma Johnson and Nicholas Daniel.
In recent seasons he has appeared at major music centres including Amsterdam's Concertgebouw, London's Wigmore Hall, Royal Festival Hall and Royal Opera House and at the Aix-en-Provence, Aldeburgh, Brighton, Cheltenham, City of London, Edinburgh, Oxford Lieder, Ravinia, Three Choirs, Toronto and Vancouver Festivals. Joseph has made numerous live broadcasts for BBC Radio 3 including from Wigmore Hall and in his own weeklong residency of lunchtime concerts recorded at the Lammermuir Festival. His discography includes 'Elgar in Sussex' with Dame Felicity Lott, a recital CD with Amanda Roocroft (both Champs Hill Records), a CD of Spanish Songs with Clara Mouriz (Sonimage Classics) and the lieder of Ludwig Thuille with Sophie Bevan and Jennifer Johnston (Champs Hill Records).
Highlights of this season and beyond include appearances with Christopher Maltman at Vienna's Konzerthaus, in San Francisco, in a UK tour and two BBC recordings, with Katarina Karnéus at the Amsterdam Concertgebouw and Wigmore Hall, at the Oxford Lieder and Two Moors Festivals with Lisa Milne, for BBC Radio 3 from the Wigmore Hall with Jennifer Johnston and in his own residency of BBC lunchtime concerts at the Lammermuir Festival with Sophie Bevan, Andrew Kennedy, Marcus Farnsworth and Jennifer Johnston. He also looks forward to the Wigmore Hall debut of the newly formed Myrthen Ensemble, recitals with Roderick Williams, Amanda Roocroft, Sarah Connolly, Dame Felicity Lott, Andrew Kennedy, Carolyn Sampson, Clara Mouriz and Christiane Karg and a recital for the Aldeburgh Festival's Britten Remembered weekend.
Joseph graduated with an MPhil from the University of Birmingham before studying piano at the Royal Academy of Music on an EMI Scholarship. His competitive successes include the Accompaniment Prizes of the Wigmore Hall International Song Competition, Kathleen Ferrier Awards, Richard Tauber Prize, Royal Over-Seas League Competition and Geoffrey Parsons Memorial Award. In Germany he recently won the 'Best Lied-Pianist Prize' at the International Schubert Competition LiedDuo.