Benjamin Appl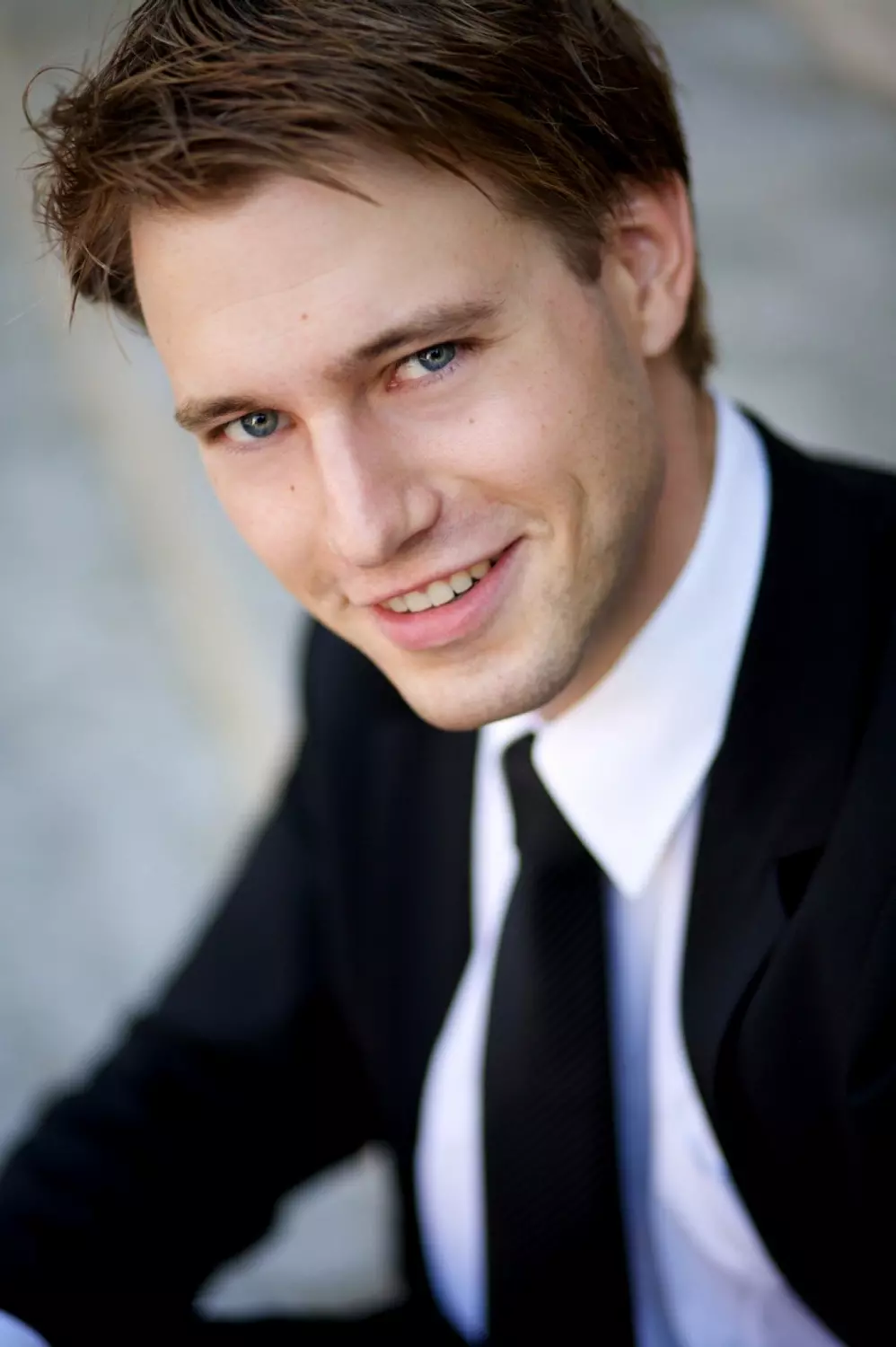 German baritone Benjamin Appl is an artist equally at home in opera, concert and recital repertoire. He studied at the Hochschule für Musik und Theater Munich and the Bayerische Theaterakademie August Everding, Munich, where he was in the voice studio of Edith Wiens and the song class of Helmut Deutsch. He has worked with Graham Johnson, Gerald Finley, Brigitte Fassbaender, and Christian Gerhaher. In the autumn of 2010, he moved to London to study with Rudolf Piernay at the Guildhall School of Music and Drama. Benjamin Appl had the great distinction of being the last private pupil of Dietrich Fischer-Dieskau.
Recent appearances on the opera stage include Ernesto in Haydn's Il mondo della luna in Augsburg, Minister in Strauߒs Wiener Blut in Munich, Dr. Falke in Strauߒs Fledermaus in Regensburg, Schaunard in Puccini's La Bohème in Munich with the Munich Radio Orchestra under Ulf Schirmer, Carl Orff's Die Kluge with the Munich Radio Orchestra and Baron Tusenbach in Eötvös's Tri Sestri in the Prinzregenten Theater, Munich and for the Staatsoper Unter den Linden, Berlin.
In concert, Benjamin has been a featured soloist with the Akademie für Alte Musik Berlin, the International Bach Festival Halle, the Tage Alter Musik Regensburg and the Bach Collegium Zurich. His oratorio appearances include Bach's St John Passion and Christmas Oratorio, Handel's Dettingen Te Deum, Haydn's The Creation and Orff's Carmina Burana. During the 2006 visit of Pope Benedikt XVI to Germany he was the soloist of songs and psalms, which was broadcast live around the world. In April 2010 he sang Messiah at the St. Madeleine, Paris.
In recital he made his debut at the 2010 Ravinia Festival, Chicago and has since appeared in recital at the Rheingau Festival, in Bordeaux and Berlin. With Graham Johnson he has appeared in the 'Young Songmakers Almanac' in London, at the Festival 'Heidelberger Frühling', at Antwerp De Singel, the Oxford Lieder Festival, at the Klavier-Festival Ruhr and took part in the BBC Radio 3 Schubert Week.
Benjamin Appl is a member of Yehudi Menuhin Foundation Live Music Now and is a recipient of the prestigious German National Academic Foundation award. He was also awarded a scholarship in 2003 by the Wagner Society. He is the recipient of the 2012 Schubert Prize awarded by the Deutsches Schubert Gesellschaft, Duisburg.