London Conchord Ensemble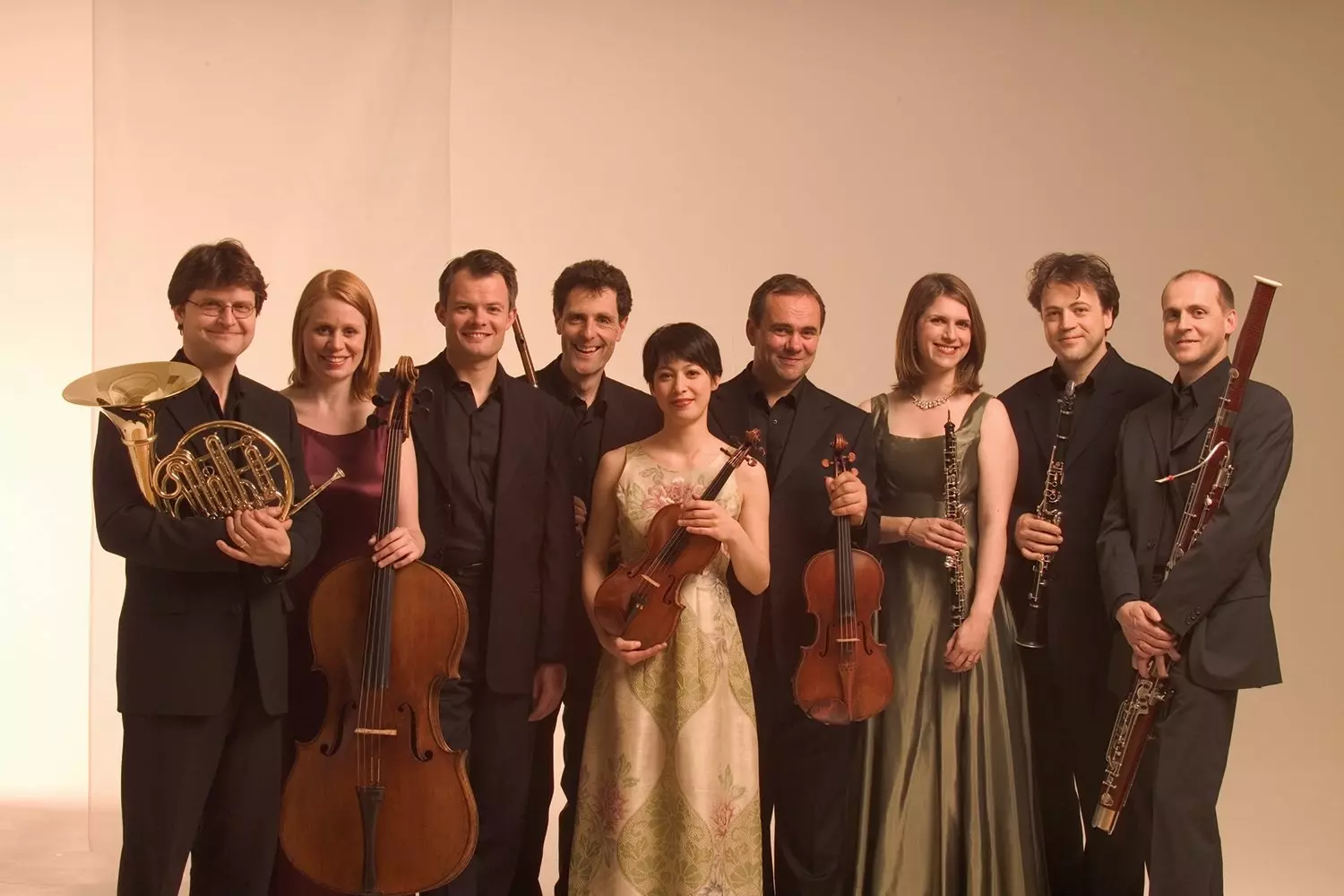 London Conchord Ensemble is one of Europe's leading chamber ensembles. Their imaginative programming and charismatic performance style have won them many accolades over the years, and they celebrated their 10th anniversary with a BBC Chamber Music Prom at Cadogan Hall. The group has made frequent broadcasts on BBC Radio 3 and American National Public Radio. Highlights of recent seasons include performances at the Amsterdam Concertgebouw, Wigmore Hall, Dusseldorf Tonhalle, Brussels Palais des Beaux Arts, Library of Congress in Washington D.C., and tours of Germany, France, America and New Zealand. Conchord performed a ten centre nationwide tour as part of Chamber Music New Zealand's International 'Kaleidoscopes' Concert Season that included Radio New Zealand broadcasts. With a variety of programmes designed to showcase their flair and flexibility; the group also reached out to a younger audience where they introduced great chamber music works to children.
London Conchord Ensemble enjoys regular collaborations with guest artists and their concerts in the Schleswig Holstein, Windsor, Newbury, Winchester and Chelsea Festivals have included Dame Felicity Lott, Robin Tritschler, Toby Spence, Susan Bickley, Andrew Kennedy, James Gilchrist and Katherine Broderick. They have presented their own weekend festivals of world-class performances with new commissions and innovative collaborations with guests including Simon Callow, Roderick Williams, Duncan Ward and Action to the Word Theatre Company.
One of Conchord's strong interests is setting chamber music within a larger artistic context and its project 'The Rhythm of Silence' combines the writing of Virgina Woolf with Britten's Phantasy Op. 2 in a striking performance piece. The work which received 5-Star reviews is a co-commission of Rathfinny Vineyard and the Charleston Literary Festival and was premiered at Charleston with Juliet Stevenson in the roll of Virginia Woolf.
Since its foundation the London Conchord Ensemble has been ensemble-in-residence at Champs Hill, Sussex, where the group has recorded much of its discography. Their double disc sets of Bach and the complete chamber works of Francis Poulenc have been released to great critical acclaim. They have also recorded on the Sanctuary Classics/ASV, Black Box and Quartz labels. This CD celebrates the riches of musical life in Vienna and is part of an ongoing "Cities" series. To date, London Conchord Ensemble has recorded music from St Petersburg, with four composers at the forefront of the city's musical life over four succeeding generations.
www.conchord.co.uk
---
"The ensemble clicks perfectly, the playing seemingly effortless and a regard for precision never stifling the musicians... natural feeling for life and breath."
- BBC Music Magazine
"The London Supergroup....playing with panache, wit and discreet sensitivity in performances that are a constant joy"
- Gramophone Magazine