Martyn Brabbins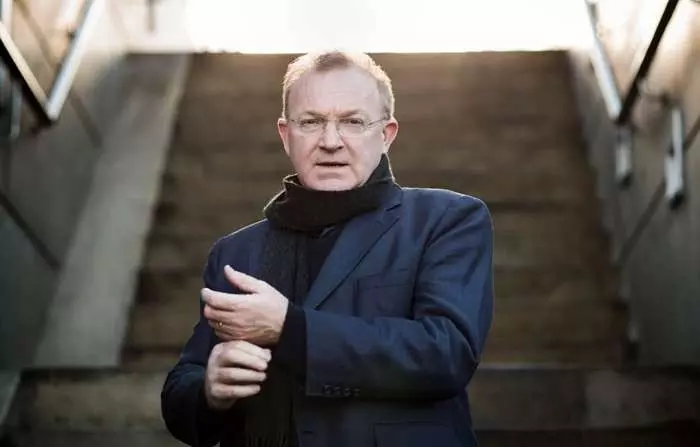 British conductor Martyn Brabbins is known for his affinity with music of the late 19th/early 20th centuries, to which he brings a Romantic sensibility, unerring sense of pace and an extraordinary ear for detail. He has conducted hundreds of world premieres by leading international composers, has championed British music at home and abroad, and has made over 120 CDs, over 50 of them for Hyperion Records. After studying composition in London and then conducting with Ilya Musin in Leningrad, he won first prize at the 1988 Leeds Conductors' Competition. Since then he has become a frequent guest with leading orchestras across the globe, and has held a succession of titles, notably Associate Principal Conductor of the BBC Scottish Symphony Orchestra 1994-2005, Principal Guest of the Royal Flemish Philharmonic 2009-2015 and Chief Conductor of the Nagoya Philharmonic 2012-2016 – remaining closely associated with all three.
He has conducted many of the world's leading orchestras including the Royal Concertgebouw Orchestra, London Symphony Orchestra and at La Scala Milan, and is a favourite of the BBC Proms, where in 2014 he shared the podium with Elder, Norrington and Gardner conducting the BBC Symphony Orchestra at the First Night. He is also a regular visitor to the opera houses of Amsterdam, Antwerp, Lyon and Frankfurt, and made his Bavarian State Opera debut in 2013.
Highlights of 15/16 have included Britten's War Requiem in Moscow with the Russian National Orchestra, and in Cologne with WDR Symphony Orchestra, WDR Rundfunkchor and the Berlin Rundfunkchor. He also made his Rotterdam Philharmonic debut conducting Holst, Strauss and Ligeti in the Amsterdam Concertgebouw; toured to Amsterdam and across Holland with the BBC Symphony Orchestra; conducted several performances of Beethoven 9 in Nagoya; and leads a cutting-edge London Sinfonietta programme for the Southbank Centre.
Opera productions this season include the Peter Sellars production of Tchaikovsky's Iolanta and Stravinsky's Persephone in Lyon; Rake's Progress in Budapest, Tristan und Isolde for Grange Park Opera, and concert performances of Andriessen's La Commedia with the BBC Symphony at the Barbican and Birtwistle's The Last Supper with the BBC Scottish Symphony.